Stones packing that is completely secure and built of the right materials
Suppliers frequently place less emphasis on Stones packing than they do on the product's quality. They fall short in this area! If the Stonestiles and slabs are not packed properly, it could result in broken tiles or a ruined finish, which could end up costing the person receiving the product quite a bit of money. At Umang Stone, we employ sturdy crates made of dry, good-quality, and strong wood for packaging Stones. These crates are made strong enough to withstand the usual 1-tonne weight of the product(s). We use the following materials for extra safety of stone products,
materials for packing Stones
Using plastic as a cushioning material thin polythene sheets, plastic sheets, and forms sheets of polythene between polished surfaces sturdy hardwood containers and reinforced straps Corrugated boxes and thermocol boxes sanitised pallets made of wood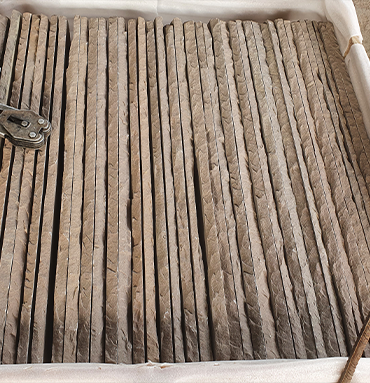 How do we make it happen?
These crates umangstones uses must be handled at a variety of locations, including loading at the manufacturer, stuffing into the container at the loading port, and during ship discharge and subsequent handling in the dealer's stockyard. Before being sold, the goods are stacked and stored for a considerable amount of time, even at the customer's stockyard. It is therefore evident that building sturdy, long-lasting crates is essential. The packaging of the Stones is carefully done, as we guarantee. Polyethylene sheets are used as the inner lining of wooden boxes, which are then covered with thermocol sheets, foam, and then sheets. To prevent chipping during prolonged exposure to sunlight, the tiles are then packed securely so that the corners and edges are well-protected.
To make sure that all directions for commercial packaging are completely understood and followed, our production department coordinates with our ground team. After reviewing the images, the final permission is granted following the completion of all procedures. When the customer has given their approval, we dispatch the goods from the factory. At the same time, we transmit images of the packaged materials to the customer for review. This is really comforting, especially for overseas clients who typically value our efforts in this area.